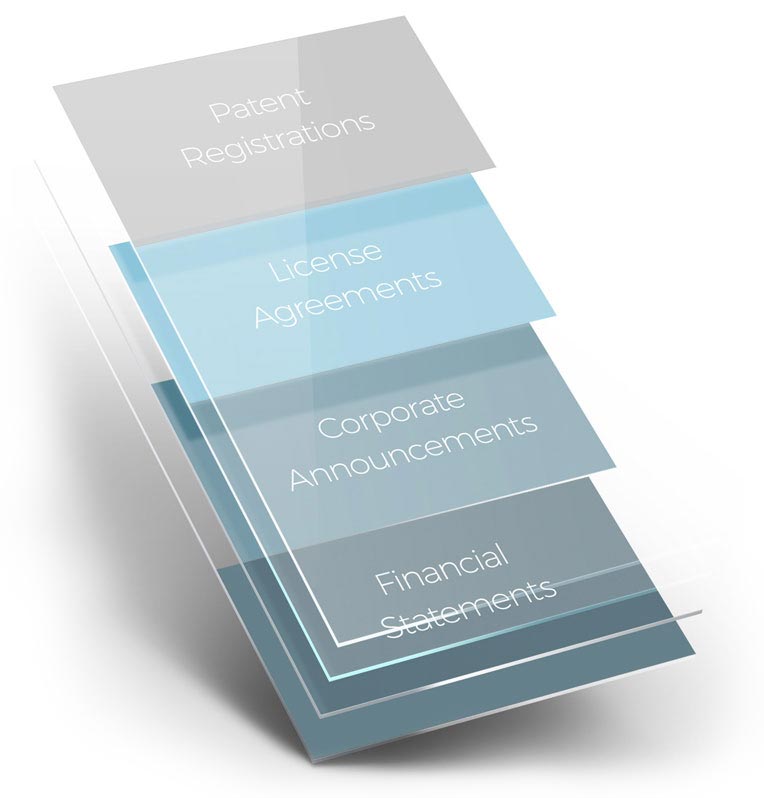 Benchmark: The solution for accurately benchmarking intangible assets
Benchmark's databases are not about big data, but the right data. We create information by manually linking supporting documentation related to the life of an intangible; patent registrations, license agreements, 8Ks, press releases, and financial statements.  The storyline involves technical, legal, economic and market perspectives that can only be seen when assembling all documentation available in the public domain directly related to a specific intangible.
Benchmark: Our in-depth solution for benchmarking intellectual property
Our 'Benchmark' database of royalty rates is supported by thousands of license agreements filed with the US Securities & Exchange Commission (SEC).
Using a rigorous combination of text mining tools and manual review, we have identified and processed license agreements omitting those agreements with redacted pricing data. This means you can be confident that your results will fully support your needs.
For every license agreement, we extract and normalize the pricing structure, licensing terms, and summarize the underlying intellectual property in order to facilitate reliable comparisons of license terms and royalty rates. Tidy data dramatically helps with data analysis and means you don't have to spend time churning through noisy legal excerpts.
Our high-quality data means you can rely on high quality results and focus on in-depth analysis.
The text of license agreements is the foundation for analyzing intellectual property. However, lack of information can typically result in misinterpretation, because without proper context, the descriptions of the intangibles are often meaningless or potentially misleading. At IntangibleSpring, we utilize multiple data sources to provide further insight.
In addition to license agreements, we collect and process additional support documents related to every intangible, such as 8-K announcements, press releases, patent and trademark registrations. We also provide company financials and information related to the phase of development of pharmaceuticals. Additional data sources not only saves your team time and money but complement the information in the agreements while providing fuller context to the underlying transaction.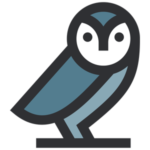 Get in touch
Schedule an online demonstration
IntangibleSpring, Corp.
Cerrada de Sierra Candela 103
Mexico City, 11000